Video Marketing
---
Everyone knows that in today's world videos are very effective in capturing and maintaining customers' attention! Videos can range from product demonstration, to an overview of your company, to a customer's testimony.
No matter what the video entails, we can help you create a video that will be a forethought in consumer's mind whenever they think about your product!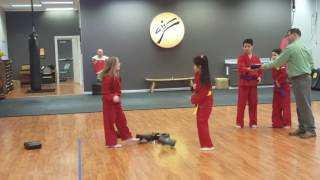 Black Belt Graduation Celebration
Black Belt Graduation Celebration

With this project, we were asked to go through about five hours of training and pick out some of the best footage that exemplified the student's progression in her black belt training. As can be seen, earning a black belt is hard work, but we enjoyed designing this video that illustrated the commitment made by Basche's Martial Arts School and the student.